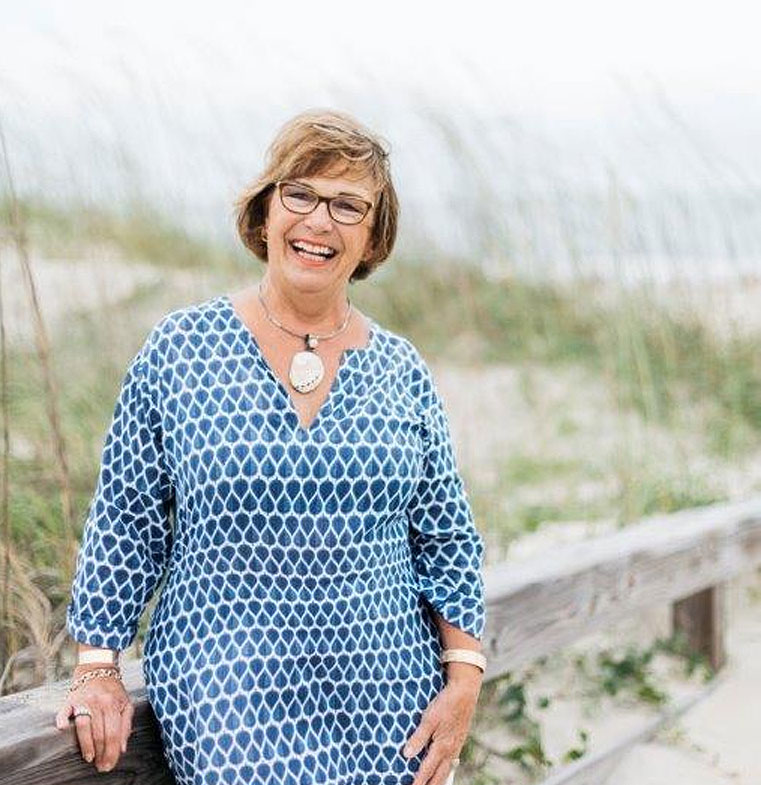 LOCAL ROOTS
Born and raised in Savannah, Georgia, Cindy Meyer has a deep passion for the coastal lifestyle she shares with clients from across the country and around the world. Her love for the beach brought her to Tybee Island, where she currently resides with her husband, Craig. Her love for real estate shines through in every interaction with her clients. With more than 30 years of real estate experience, Cindy truly understands the process of buying and selling a home and is dedicated to helping achieve her client's goals.
MARKET EXPERT
Cindy works by the mantra "passion first, profession second" and is known for her exacting standards, attention to detail and uncompromising ethics. Ranked by Seabolt Real Estate as the #1 agent of the year in 2019, this mantra has clearly proven to be successful. Her genuine passion for Savannah and the surrounding islands, along with her extensive knowledge of the area real estate market, make Cindy a true market leader. Cindy paints a vision of the coastal lifestyle in all of her homes, from Savannah's National Historic Landmark District to Tybee Island's sun-kissed beaches.
SKILLED NEGOTIATOR
As one of Savannah's most experienced and most accomplished real estate agents, Cindy stands apart as an expert on current trends of the local real estate market. By understanding the expansive network of people in the community as well as the range of properties available to suit every lifestyle, she is able to help people find their dream home or sell their current home at its maximum potential. She negotiates skillfully on behalf of buyers and sellers and is determined to give every client the ultimate real estate experience.
COMMITTED TO THE COMMUNITY
A proud graduate of Leadership Savannah, Cindy is determined to make Savannah and Tybee Island the best communities they can be. She has served on numerous boards of non-profit organizations, including those supporting the arts, education and historic preservation. She even founded the Tybee Island Wine Festival, a popular annual event that celebrates wine and coastal cuisine. By raising over $300,000, these festivals helped renovate and reopen the doors of the historic Tybee Post Theater. Cindy believes Savannah and Tybee Island are special places to call home, and she works hard to preserve and protect them for future generations.
AWARDS AND ACCOMPLISHMENTS
CHRISTIE'S INTERNATIONAL REAL ESTATE MASTERS CIRCLE:
2019-2021
SAVANNAH AREA REALTORS DISTINGUISHED SALES SOCIETY:
2002-Present
SEABOLT REAL ESTATE:
Top 5 Agent & Producer 2006-Present
ADDITIONAL HONORS:
2009 Certificate of Appreciation, Friends of the Tybee Theater
2009 Graduate, Georgia REALTOR Institute
2007 Certified Residential Specialist (CRS) Designation
2007 Graduate of Realtor Institute (GCI)